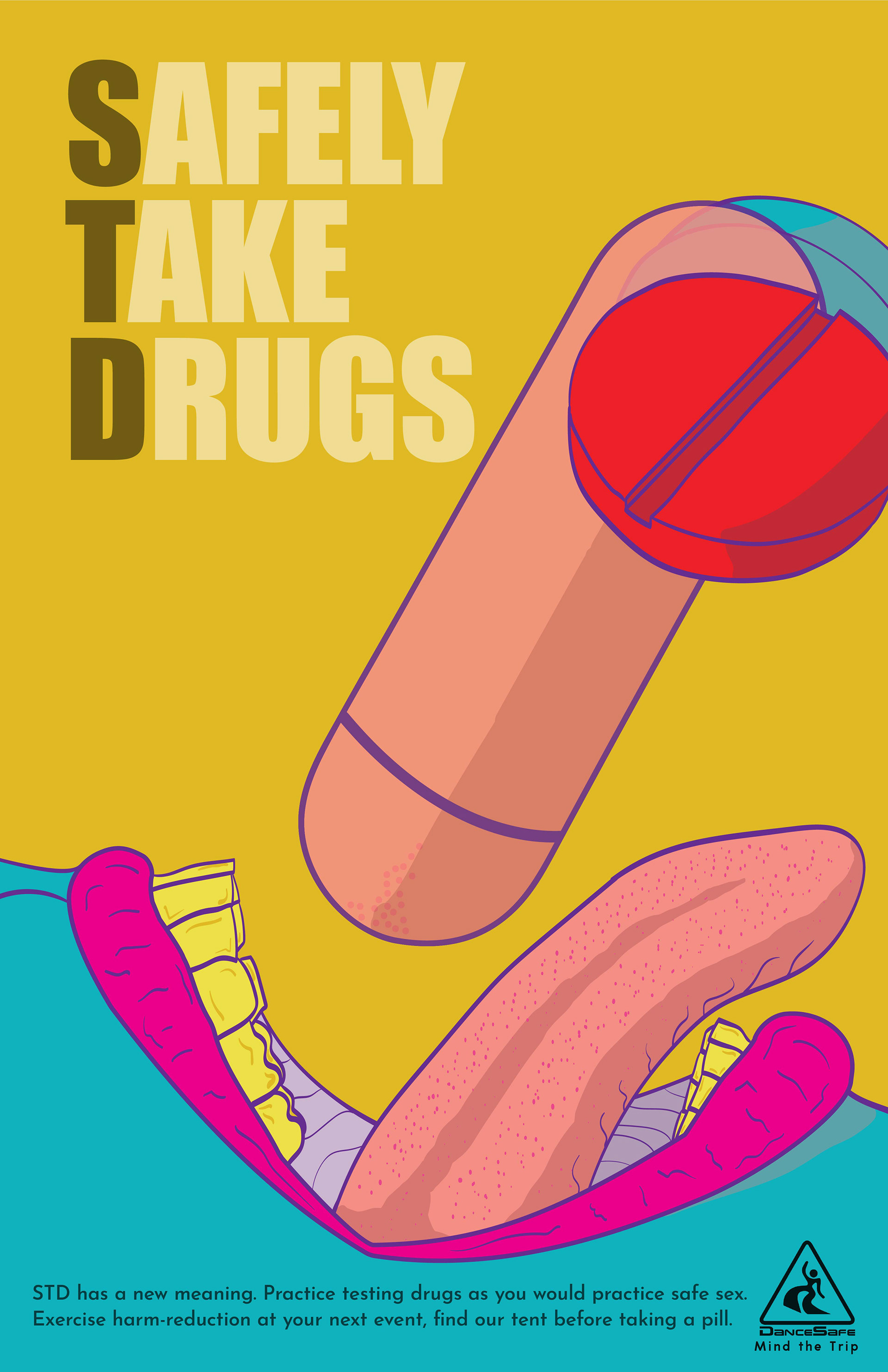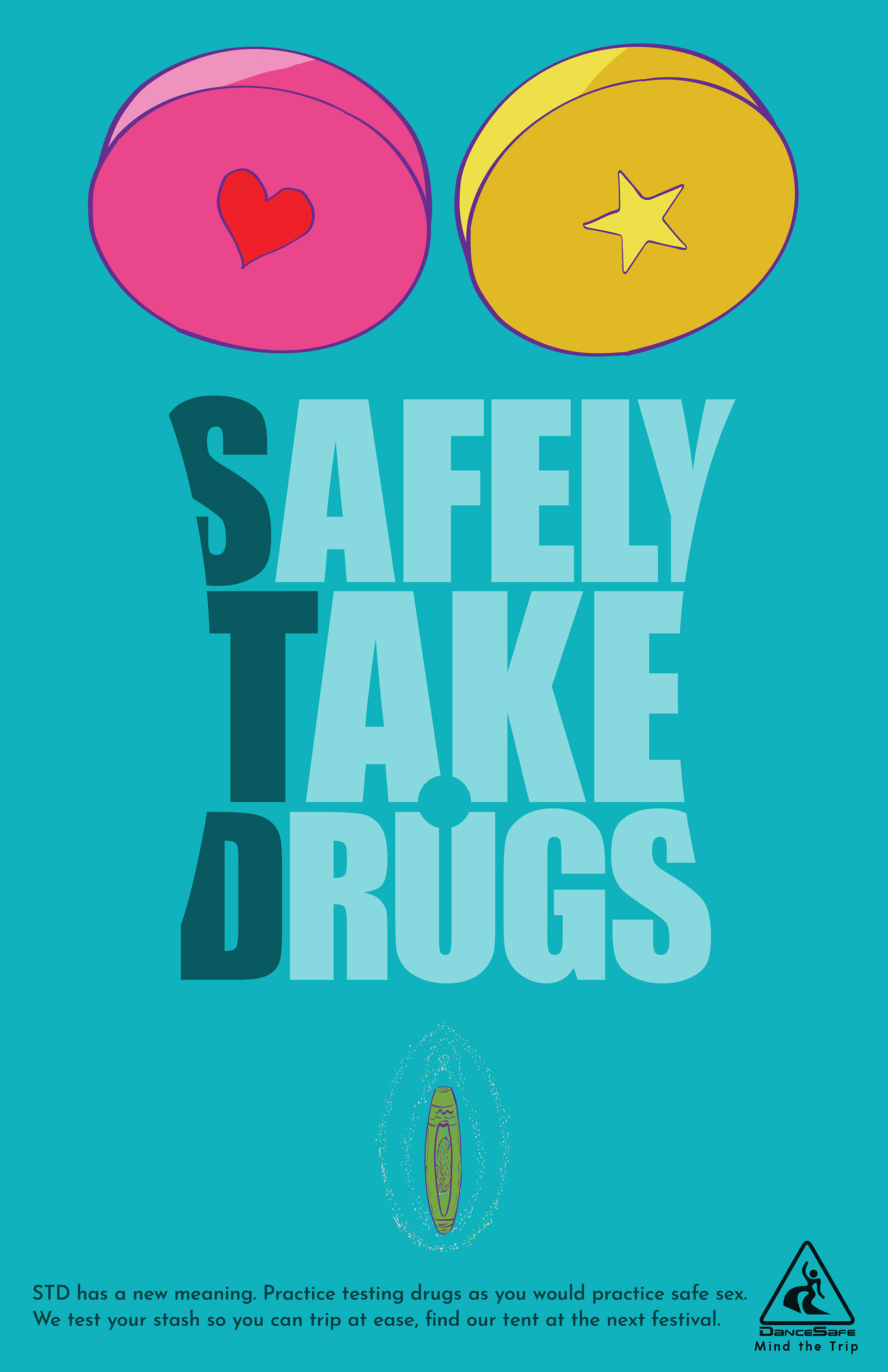 The leading cause of accidental death, is unintentional poisoning, this includes drug overdoses. Part of the problem is that recreational drugs lack regulated distribution so they may not be what the user expects. Teaching sexual abstinence to prevent pregnany and STDs has been proven to be ineffective, in the same vein, teaching drug abstinence is flawed. A harm-reduction based approach includes testing drugs for adulterants.
The non-profit DanceSafe educates on harm-reduction, they offer free drug-testing at EDM festivals and they also sell affordable kits online. 
This campaign was created as a student at the University of Texas at Austin. 
My Roles: Art Director, Designer, Illustrator, Copywriter